31 October 2022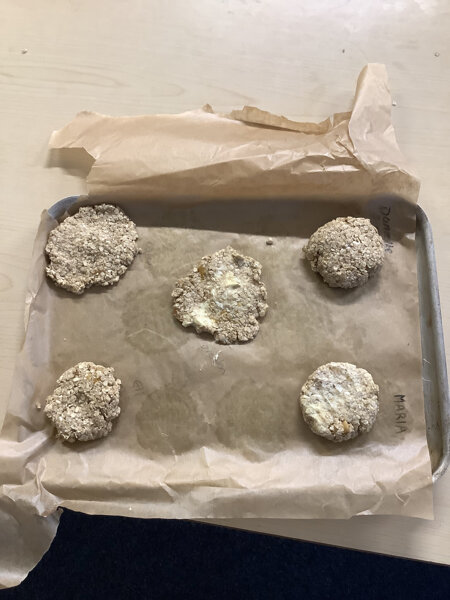 Today Year 5 and 6 launched their new topic of Anglo-Saxons with a look at some typical foods they would have eaten during the years of the Anglo Saxons (410AD-800AD).
A lot of the food eaten by Anglo-Saxons is still familiar to us today as their main crops were barley, rye and wheat.
Today year 5 and 6 made small oat cakes using oats, honey, for sweetness as Sugar hadn't been discovered at this point in history, and butter. They demonstrated important mathematical skills to weighout the ingredients needed and excellent team work to ensure everyone was involved.
Hope the year 5 and 6 children share them for everyone to experience and enjoy these Anglo-Saxon treats.
Posted by Martin Patterson