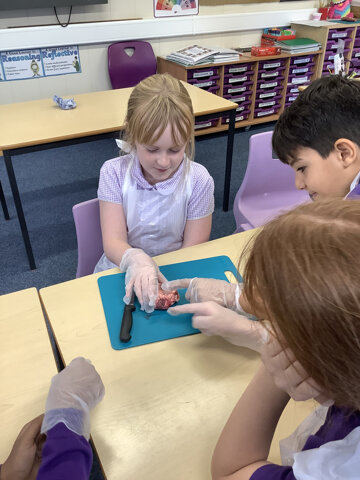 Year 5 and 6 have spent the morning exploring and dissecting the heart. They have identified the main parts of the heart. They all enjoyed this hands on experience. What a fabulous start to our topic of Being Human.
The Year 5 and 6 children enjoyed a visit from Boffin John, the crazy scientist to find out about materials, forces and electric circuits. In the workshops the children were wowed by amazing science experiments including some with dry ice, hydrogen peroxide, and electricity.
Year 5 & 6 are enjoying ice skating sessions at the Link. They are working towards British Ice-Skating Level 1 certificate with their coach. Last week they were learning to skate backwards – now that's fast progress!
Year 5 and 6 are exploring ancient Greece and finding out about the ancient city states of Athens and Sparta. The children have also been reading a version of the Odyssey and writing some fantastic diaries from the cyclops point of view.